18. Green Dream Smoothie
Kermit might change his tune after trying this delicious smoothie.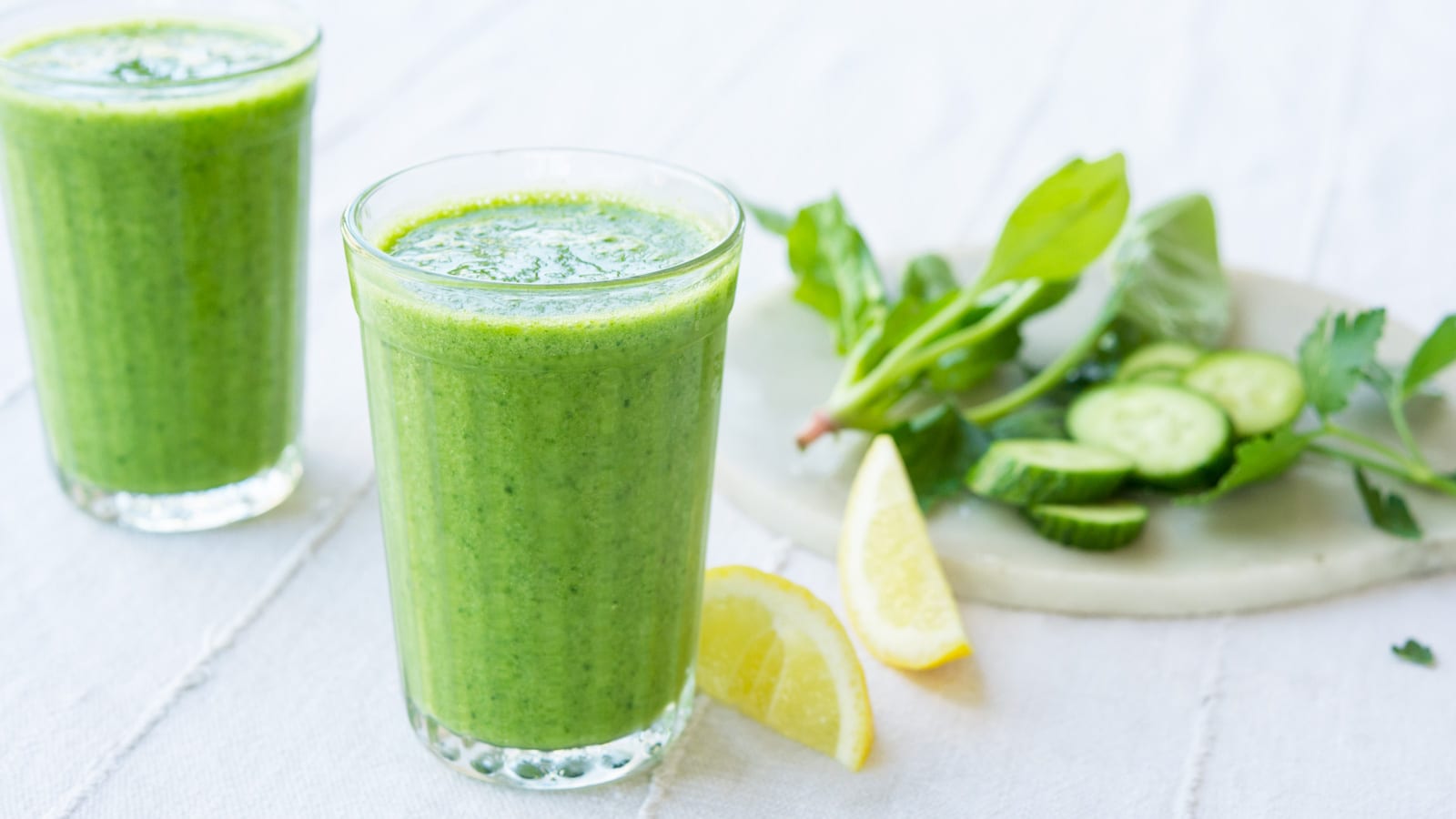 Ingredients:
1 1/2 c. baby spinach
1 c. frozen mango, plus more for garnish (thawed)
1 banana
Juice of 1 lemon
Directions:
Combine all ingredients in a blender and blend on high until smooth.
Pour into 2 glasses and garnish with mango.